OUR LAND
The Farm
In Liguria, the cultivation of the olive tree dates back to Roman times. Sunny lands overlooking the sea, centuries-old olive trees, hands working with experience, large millstones that turn tirelessly squeezing the fruits of the earth. The Isnardi tradition originates here.
The family farm covers over 150 hectares planted with olive groves with secular plants of the Taggiasca variety, on the first hills of the Ligurian Riviera di Ponente, in the province of Imperia.
This area is typical for the cultivation of the renowned Taggiasca olive, a precious cultivar appreciated all over the world but very rare as it belongs to a delimited area, protected by the mountains and overlooking the sea, with a mild climate all year round, where the Mediterranean diet has its origins.
Thanks to the perfect combination of climate, soil and water, an extra virgin olive oil of the highest quality is obtained, with a pleasantly delicate, sweet and fruity flavour and a light almond aftertaste.
In the 4-hectare vineyard estate, the company takes care of the plants which provide two excellent DOC wines typical of the Ligurian territory: the Pigato and the Vermentino.
OUR PLANTS
The harvest
The production of our oil begins with the olive harvest on our lands, where the olive trees are skilfully cultivated on typical terraces supported by dry stone walls.
The first harvest takes place in early autumn when the Novello oil is obtained from the first pressing of the olives, not completely ripe, with a fragrant flavour and a slightly spicy and herbaceous aftertaste. It ends in the beginning of winter, when the olives reach a dark green colour with purplish black tones from which a sweeter and more fruity oil is extracted.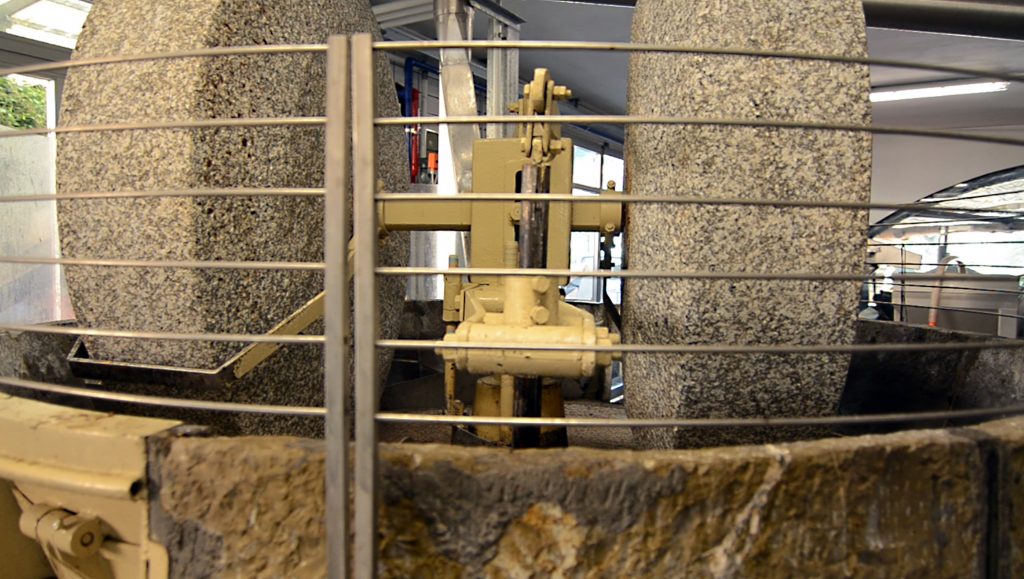 OUR MILL
The pressing
According to tradition, the pressing of the olives takes place on the day of harvesting, in order to preserve the organoleptic characteristics of this precious fruit. From the fields the olives are brought to our mill where they are cold pressed with the help of large millstones.
OUR PRODUCTION
Innovation
It is in the mill that the tradition of olive cultivation gives way to innovation. The oil obtained is bottled in the modern plant located in the municipality of Pontedassio, equipped with state-of-the-art machinery capable of guaranteeing safe products that comply with current hygiene and food safety regulations.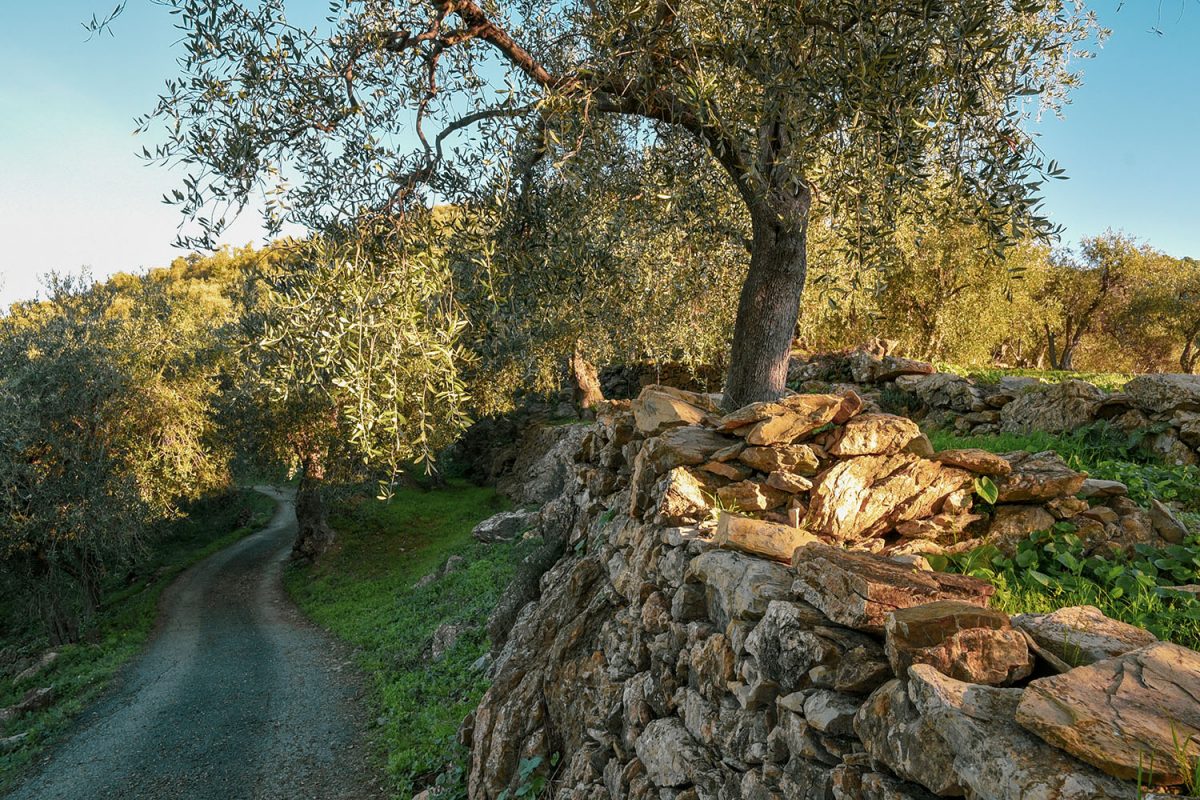 OUR PRODUCTION
The Supply Chain
After 4 generations, today we boast a complete supply chain that includes cultivation, harvesting and milling, and product packaging.
The knowledge and expertise gained in over one hundred years of business guarantee rigorous research and the selection of the best olive cultivars for our 100% Italian and European oils ensuring a consistently very high quality.