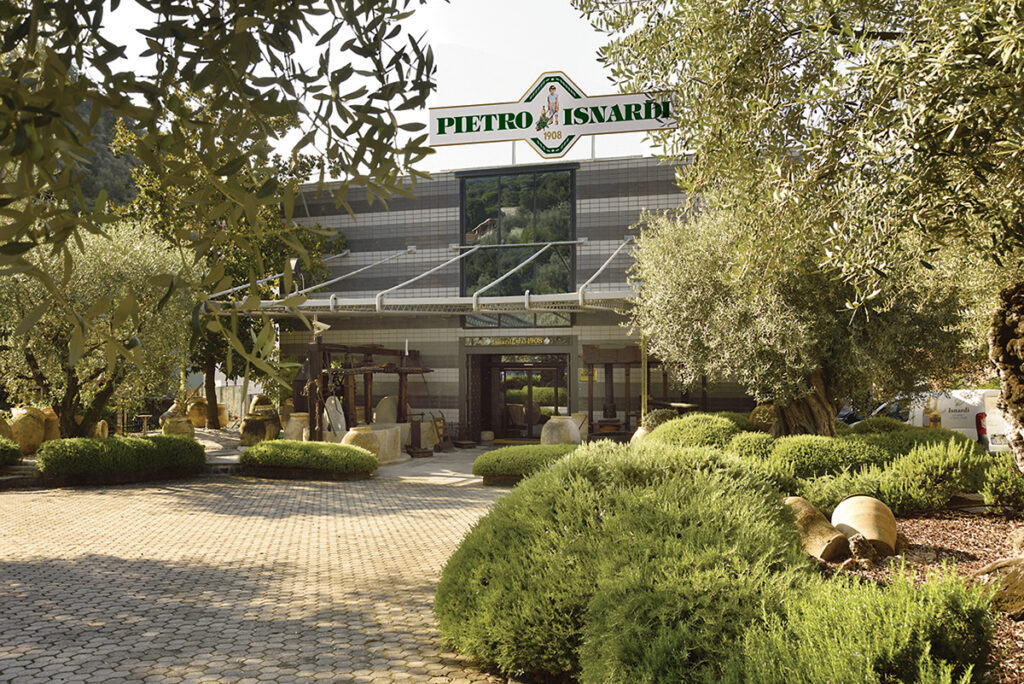 ISNARDI TODAY
The Pietro Isnardi
Today, Pietro Isnardi is a dynamic company that operates both nationally and internationally. The plant is located in Pontedassio, in the immediate Ligurian hinterland: next to the ancient mills and millenary trees, which are beautifully displayed in the courtyard, we find a modern production plant where tradition meets technology: the plant is divided between a mill for pressing the olives and a state-of-the-art bottling machinery.
The assortment of products includes a wide range of premium oils: the company presents an exclusive and excellent offer made of Ligurian, Taggiasco and DOP oils, 100% Italian extra virgin oils and EU oils selected by the Isnardi family.
ISNARDI TODAY
Our brands
The company boasts 6 brands on the market: 3 brands addressed to large-scale organised distribution: Isnardi, Pietre Brune and Guasco. Ardoino (the historic brand that invented the gold-wrapped bottle) is dedicated to retail and catering, appreciated by chefs of the most renowned Italian and international restaurants.
Last but not least, Olio Isnardi is a line of oil and potted products with refined retro labels, intended for shops and restaurants and the Tenute Isnardi brand offers Vermentino and Pigato wines produced in the farm of the same name.